I was recently on Etsy looking for a natural shampoo and I came across one on the Whispering Willow Soap site. They have everything from handcrafted soaps, lip balm, shampoo bars and many more items.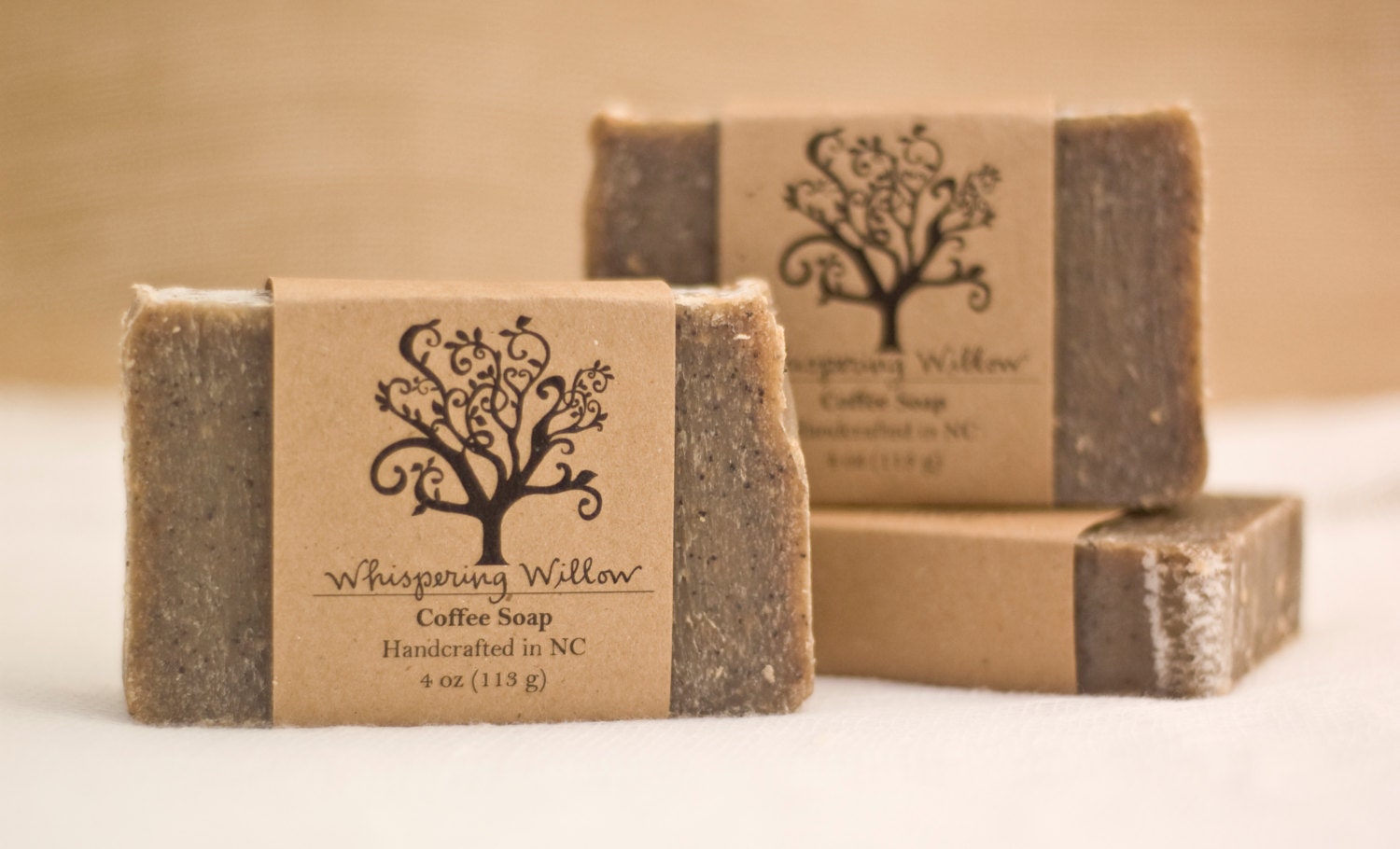 Coffee Soap-I would love to try this!
Whispering Willow Soap is a husband and wife team and they are from my great state of NC. This is a statement from their Etsy site, "Our commitment to our customers, our local community and the world at large is that we will provide beautiful, natural products while improving the environment and the community around us.
To this end all of our items are handmade by us. We use natural ingredients and select organic and/or sustainably harvested ingredients whenever possible. We use minimal packaging and use post-consumer recycled materials when we do use packaging. Finally, we donate 10% of our profits to a local charity. "
I am excited to try this shampoo!
I am thinking to get the Lavender!

Whispering Willows has offered me and my wonderful readers a 20% off code good now 9/9/13 until 10/31/13 with no minimum purchase required! This would be a great time to buy some early Christmas gifts! They have gift packages that would be awesome to give out as presents!
You can connect with Whispering Willows the following ways:
http://www.whisperingwillow.net
facebook:
http://www.facebook.com/whisperingwillowco
twitter:
http://twitter.com/willowsoap
blog:
http://www.whisperingwillow.net/blog
pinterest:
http://www.pinterest.com/willowsoap
I would love to know if you purchase something and how it works out! Leave me a comment below!
*This is not a product review but only sharing a product coupon code. I have not used any of the products from Whispering Willow Soap and have no opinions expressed. I was not paid for this post. Photo's are from the Whispering Willow Etsy site.