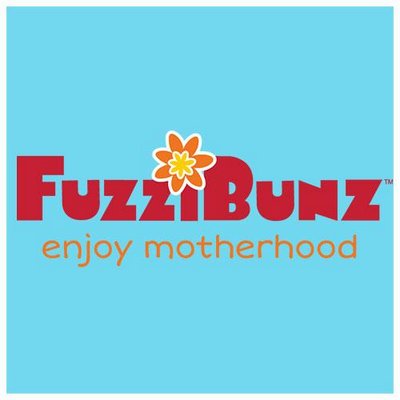 I was sent products to facilitate my review. All opinions are my own.
FuzziBunz has been around since 1999 and was in fact the major inventor of the modern cloth diaper! When I told my friends and family I was going to cloth diaper about three years ago no one actually bought me any cloth diapers except for one good friend. Actually, she bought me three FuzziBunz one size diapers! I loved the trimness, adjustable elastic and the cute prints that she got for me. However, I did not care for the PUL material it was very sticky which made for a hard to stuff diaper. The inserts were a minky style and I wasn't a big fan of those either.
When I was contacted to see if I would like to review the new style I jumped at the chance! I did sell two of the original diapers I had but glad I still had one to compare with (I just couldn't part with it
J
). The company has switched hands and a Louisiana-based company that consists of parents and grandparents took over and redesigned the diaper to what it is now. After lots of testing and redesigning they came to what the diaper is now.
I was sent a One Size Small and a Large to test out. The Small is recommended to fit 7 pounds to 30 pounds and the Large is designed to fit 10 pounds to 45 pound children.
My Review
I will start with the Small size.
The diaper I was sent was a pretty green color it was called Shamrock. It came with a microfiber insert that fit perfectly inside of the diaper. The elastic is still adjustable much the same as it was before (which I love). I had to adjust it just a tad on the legs but the back is also adjustable to get the perfect fit.
What I thought:
I love the fit of the new style diaper on Baby M. It is much trimmer than many of my other pocket style diapers. It is still bit enough if you need more absorbency to stuff more inserts. Baby M is a heavy wetter and the insert included last's a good while.
I had to adjust the elastic up a few notches and we started using this diaper when baby M was just a little over one month old (she was 8.6 at birth) and her newborn diapers still fit. Fast forward I have had these diapers for over a month and still have not changed the elastic they fit perfectly still and have had no leaks.
Large Size
Again, the diaper color was pretty awesome teal color called Caribbean. It comes with the contoured microfiber insert and it is huge. I tried this on baby M first and just had to adjust the elastic to fit her and it was good to go. This is a great night time diaper for her as it holds a lot. She sometimes sleeps 5 to 6 hour stretches and is exclusively breastfed (go baby M). We had a lot of wet sheets trying different solutions and I am happy to report this one worked.
I did try the diaper on my toddler who is 2.5 years old and weighs about 28 pounds and it fit great I even had to adjust the elastic to make it tighter on her. We only use diapers at nap and night for accidents and it held up great for her.
I decided to only use this for baby M because I don't want to adjust the elastic every wash since she is the major diaper wearer in the family.
Features for both of the diapers
-Adjustable leg and waist elastic
-Multiple snaps to adjust to the perfect fit
-Contoured microfiber terry cloth insert (it is the shape of the diaper like nothing I have ever seen)
-Polar fleece inner
For both diapers: To stuff them I simply fold the top together and insert and it is easy peasy! Neither have leaks with so far and I have used them for a while now. They dry fairly fast compared to a hemp blend insert. The pocket is big enough that if you need extra absorbency it would be possible to add more inserts as I imagine we will have to do with baby M later on.
What I notice most about the design change is the fit, and they are much easier to stuff! Overall, I am in love with the new style.
FuzziBunz is having a promotion right now you can buy one get one free! You can go to their
website
to learn more! You can also connect with them on
Facebook
and
Twitter
.
As mentioned above I received product for my honest opinion.
Have you tried the new style? If so what do you think of them?